Lesley Price of C G M Hampshire Limited provides an update on the latest charges to the landscape of fire safety in the wake of the Grenfell Tragedy.
Following the tragic events at Grenfell Tower the issue of fire safety in apartment blocks has been in the News constantly over the last 12 months. The initial issues raised about unsafe cladding materials have broadened into a wider and much more detailed review into how fire risk is managed in apartment buildings and triggered a reform of the obligations both of Landlords and Flat Owners to ensure a building is kept fire safe.
If you are buying a new of second-hand leasehold home, then these are the things you should be looking out for to make sure your home will be fire safe: 
• Check there is a clearly displayed evacuation plan and fire safety notice in the communal areas.
• Check the communal areas, corridors and stairs have full emergency lighting and break glass smoke alarms.
• Ensure that your apartment has a fire door with a weighted closure mechanism between your apartment and any communal spaces.
• Blocks above 18m in height should have an EWS1 certificate. This is a statement from a surveyor that any materials used in the cladding of the building do or do not meet building regulations standards.
• Landlords are obliged to provide detailed Fire Risk Assessments for the building, and these will often have improvements required or noted needed in the longer term.  Ask for a copy and read it carefully. Landlords are entitled to charge Leaseholders for fire safety improvements so if the report has a lot of recommendations ask your solicitors to check whether these have been done.
• If you are buying a second-hand apartment, then we would recommend you have your own survey and that if you can you provide your Surveyor with a copy of the Fire Risk Assessment so they can check the safety measures listed are in place.
The new Building Safety Bill will widen the responsibilities of Landlords to make sure buildings are as safe as they can be but there are things you should do as well:
• Make sure you look after any fire suppression or detection measures in your home such as sprinkler systems or smoke alarms and notify your landlord of any defects or damage as soon as it happens.
• Maintain your electrical items and do not store any flammable materials in the property that might accelerate at fire spreading.
• Your property should be fitted with fire doors with automatic closures. You should not change these or remove the closure mechanisms.
• If you notice any damage to any of the safety equipment in the communal areas such as broken emergency lights or missing fire extinguishers you should report this to your Landlord or Building Manager immediately.
The new legislation is still in its early days so Landlords will be trying to catch up with the new requirements and some of these obligations are still yet to be fully clarified. Be aware that while there is a compensation funds in place to cover replacement cladding in some cases there is no such funds for retrospective fire safety measures and if these have not been dealt with when you purchase then you could face a hefty future bill. Don't be afraid to ask for details of future costs as these could mean a substantial increase to the maintenance charge you pay.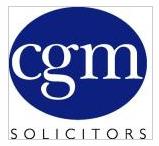 For all property enquiries whether new build or preloved homes, shared ownership, or retirement apartments we are here to help. Email us at enquiries@c-g-m.co.uk for more information and a free no obligation quote.